Agribusiness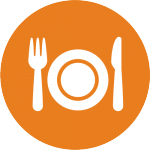 Is your business part of the agribusiness sector? Then think Namur!
Agribusiness is a specialist field which is recognised in the Namur region. If you have a project which skims the surface of the food industry, or have an innovative product/service in this field, then please do come and talk to us about it.
For example, if you are developing a ground-breaking ingredient, then we will provide a service which includes our infrastructure, our knowledge, our network, and our skill sets.
Locations dedicated
to your projects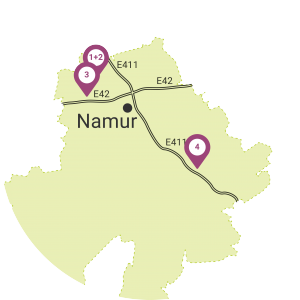 Food is Life: this Sambreville based incubator assists start-up and spin-off businesses active within the agribusiness sector. Its 200 m² offices and the four workshops each play host to these specific activities.
Smart Gastronomy Lab: this laboratory which is based in Gembloux allows you to test certain services, tools, or new applications within the agribusiness sector, and operates in conjunction with universities, public partnerships, businesses, associations and sole traders.
Crealys®: The Namur provincial science park plays host to businesses who are active in the areas of food, healthcare, the care industry and new technology.
CineyBusiness Park: this science park has a specific objective towards agrifood businesses. This specifically includes the indoor Ciney market (the largest cattle market in Europe), along with abattoirs and cutting plants, the Walloon Animal Husbandry Foundation, the Arsia veterinary centre, the highly recommended Traiteur Paulus, along with a number of businesses who are actively involved in changes in consumption habits or in the supply of livestock and veterinary equipment.
An extensive network at your disposal
The BEP supports projects in the study of shared workshops, promotes sharing of equipment, logistical/shared distribution centres, incubators for project managers (market gardening, dairy products etc., …), in addition to providing special support services for agribusiness companies.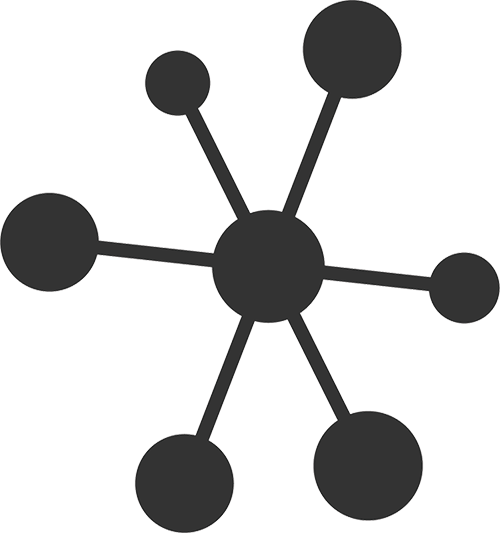 Namur has proven itself in all of these areas:
A specialist coach: the BEP provides expertise in the form of a business coach who recognises the requirements and distribution channels specific to the agribusiness sector.
The Wagralim competitive cluster which is dedicated to agribusiness is located at the Crealys® Business Park and is active in four areas: "healthy" eating/nutritional quality, industrial efficiency, packaging, and developing sustainable agribusiness chains.
The University of Namur has a number of research units which are dedicated specifically to the areas of health and life sciences.
The Gembloux Agro-Biotech faculty trains bio-engineers at the forefront of sustainable eco-innovation development, agronomic sciences and biological engineering.
Terra is the Gembloux Agro-Biotech research centre which is founded on three areas of expertise: agronomy, biotechnology and the environment.
There is a support platform for companies within the agribusiness and agro industrial sectors called the Keyfood which is closely linked to the Wagralim cluster, and which also includes the Food is Life incubator. This platform brings researchers and universities together to make their expertise accessible (check with SBO).
Skill sets at your disposal
Our universities and higher education institutions train your future bioengineers in horticulture, mechanics, the environment and natural sciences.
The Gembloux Agro-Biotech faculty trains bio-engineers at the forefront of sustainable eco-innovation development, agronomic sciences and biological engineering.
The Ecole Saint-Quentin in Ciney trains future employees in the fields of agriculture, horticulture, mechanics, the environment, natural and agricultural sciences.
Namur also boasts the Walloon Agricultural Research Centre, which covers the agricultural, horticultural and forestry sectors as well as agribusiness and environmental sciences
Do you have a project in the agribusiness sector?

Then let's talk about it